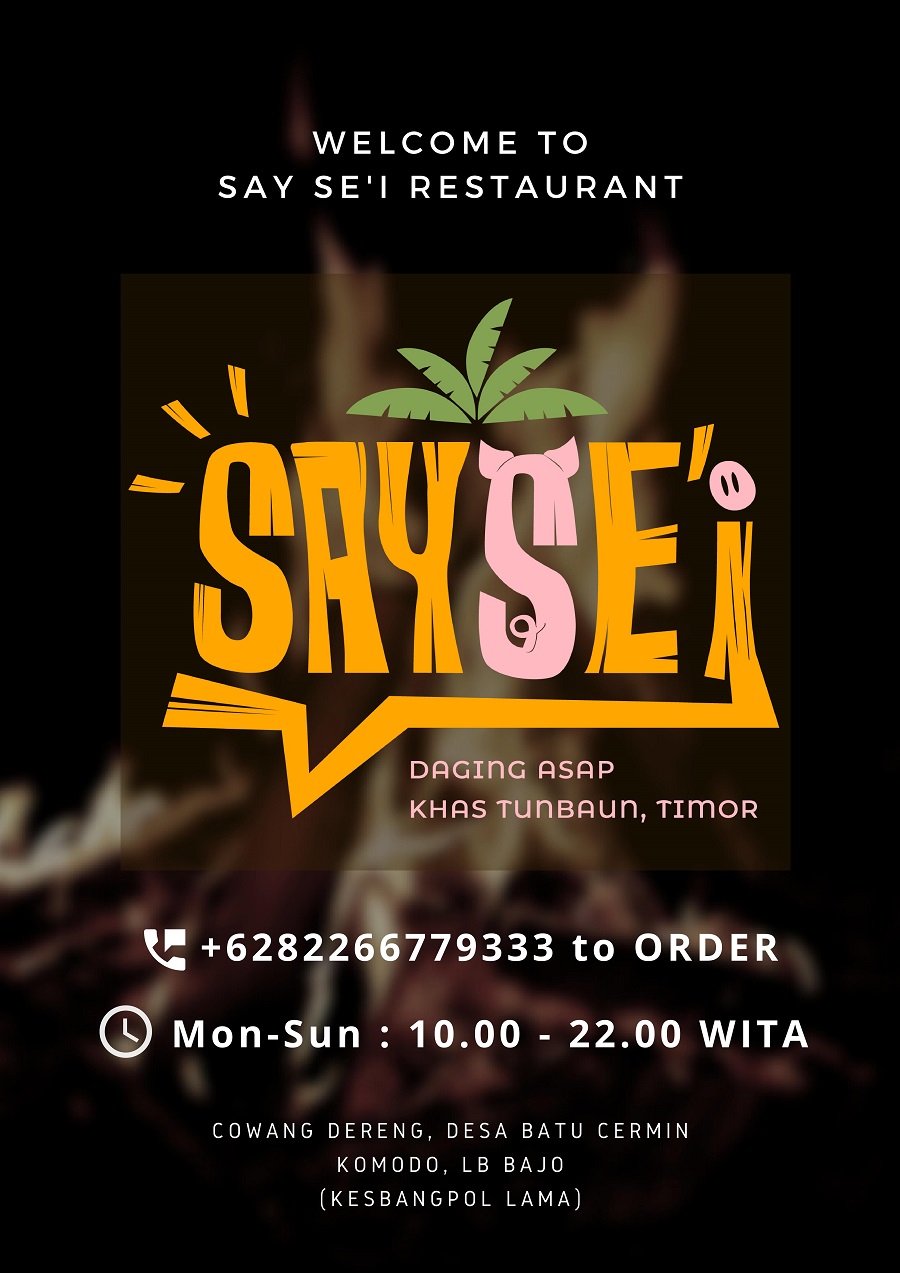 Maumere, Vox NTT- Until 2019, MasterChef Indonesia has entered its sixth season. This time, the talent search event for the cooking masters presents its own story for the people of East Nusa Tenggara.
For the first time, there were constituents from the East Nusa Tenggara province in a program that was broadcast on one private television station.
He is Julian Diaz. The owner's full name is Emanuel Francesco Julian Diaz who only qualified for the next round on Saturday, December 21, 2019, after getting 3 'Yes' from 3 judges.
Julian spent his childhood in Maumere, the capital of Sikka regency. He attended elementary school in the Bhaktiyarsa Maumere Catholic Primary School. Secondary Education was undertaken at the Frater Maumere Catholic Junior High School.
After that, Julian went to the Mater Amabilis Surabaya Vocational High School by majoring in Food Management. Had a higher education, this 21-year-old young man finally returned to Maumere and opened a restaurant named Dapur Sambal on Jalan El Tari Maumere.
Met at Resto 78 on Friday 27 December 2019 night, Julian claimed to have liked cooking since elementary school. In fact, he himself chose to enter the Food Management.
There is a separate reason for him to take part in MasterChef Indonesia.
"I want to test my ability to cook," said the tattooed young man.
In the previous session, Julian cooked a culinary menu from East Nusa Tenggara namely lawar (slice of meat or fish) and
ikan tuna bakar plus pisang (grilled tuna plus bananas).
"I use local herbs including coconut oil and not palm oil," he explained.
Chef Juna who is famous for spicy comments also claimed to be willing to spend a plate of processed lawar and fish by Julian.
From 60 participants up to now there are 25 contestants.
Author: Are De Peskim
Editor: Ardy Abba