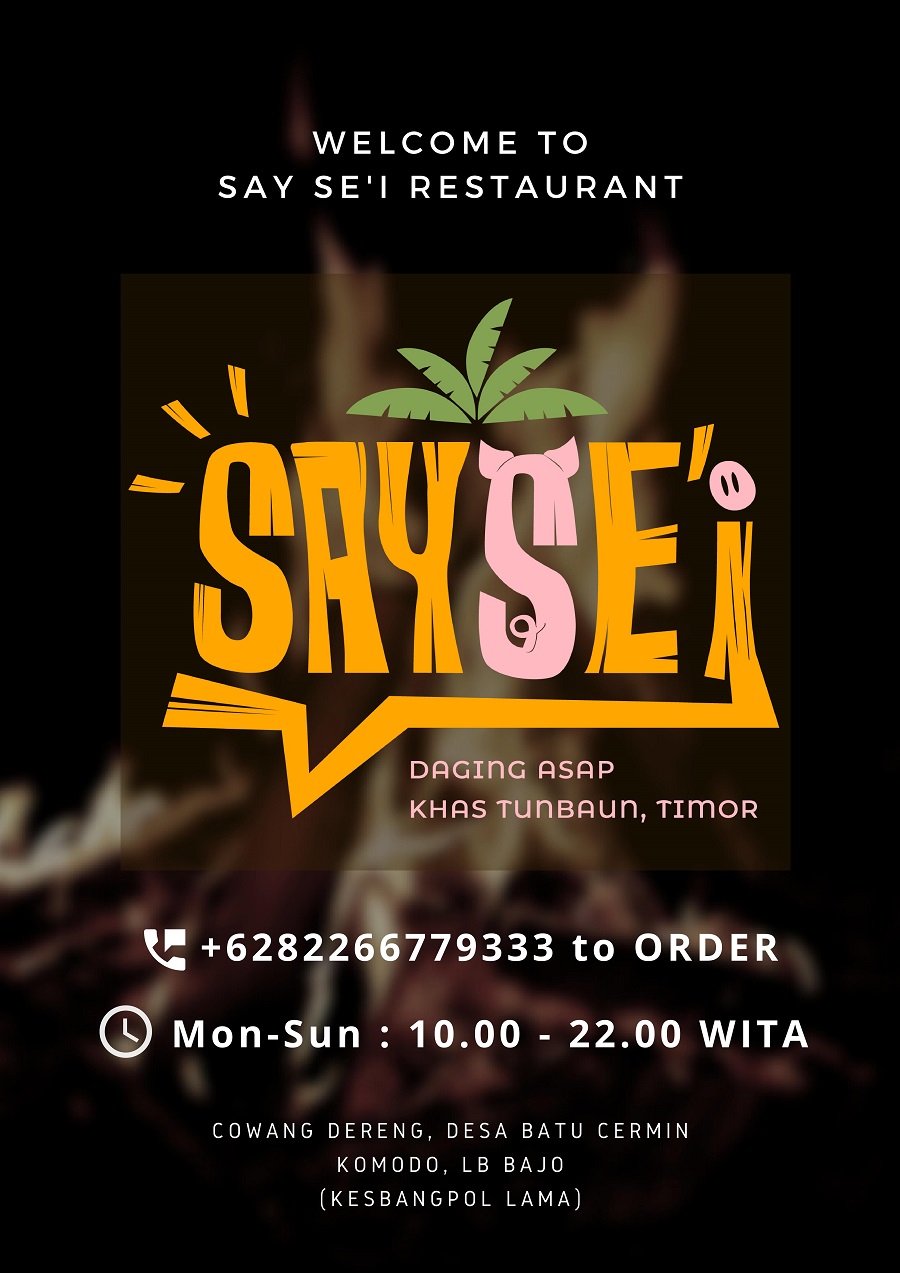 Borong, Vox NTT- Since 2007, Regina Kiong (61) lives widowed after her husband, Alosius Jalo died.
Ene Regina, as she is usually called, lives in Watunggong, Tanah Rata Village, Kota Komba Subdistrict, East Manggarai Regency, East Nusa Tenggara Province.
The days were only accompanied by her grandson. Her grandson is still junior high school.
Ene Regina's house has a sink, wrapped in a wall of woven bamboo. The kitchen is only grounded.
On the neck Ene Regina there is burn injury. Ene Regina said, the scar was due to a dark event that occurred in 1991.
At that time, Ene Regina and her family were asleep. Her house has not been electrified. The lantern is the only mainstay at the time.
Unfortunately, lanterns fell and kerosene spilled on Regina's neck. However, she did not feel a fire burning her neck.
"I don't know, I even felt itchy on my neck when the fire burned me," he said when met by VoxNtt.com, Monday, March 11, 2019.
Ene Regina was shocked when her husband tried to extinguish the fire that burned her neck. She didn't realize that the fire almost claimed her life.
For the incident, Regina was treated in her village in Rana Kolong.
Eleven months later, she recovered. However, until now the wound still stuck on her neck.
Eko Jawa, Grandma's Heritage
Right in February 1992, he received a decree from his grandmother to continue Eko Jawa, a gift to find a way of healing for those who suffer from pain.
Eko Jawa capabilities can also be used to rediscover lost items.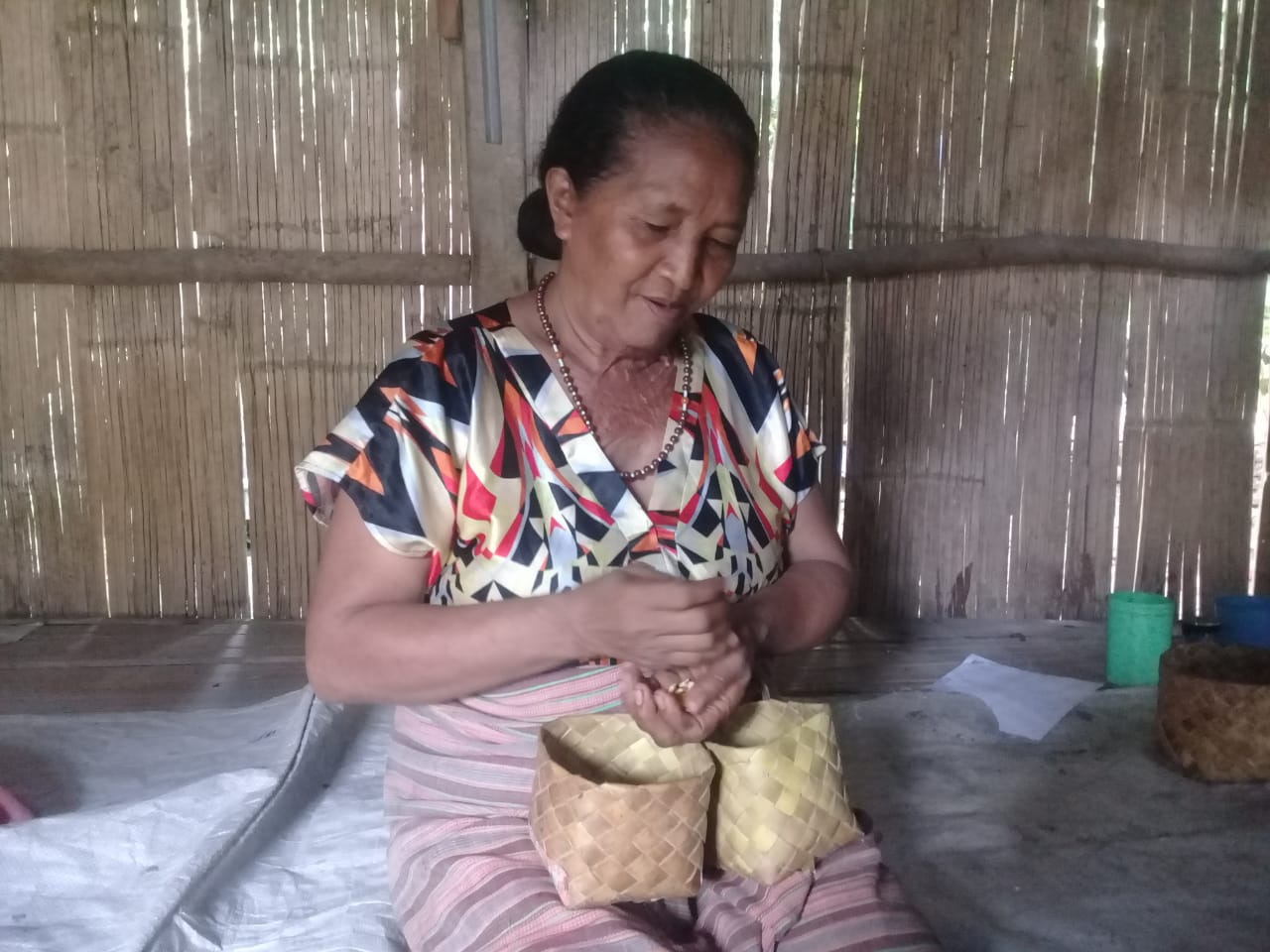 Only certain people have that gift. Not sure of its history. But clearly, there have been many testimonies of the truth.
In the traditional Manggarai community, people like Regina are still found. They are usually called ata mbeko (shaman).
This flow believes that the existence of natural spirits and ancestral spirits is inseparable from human life.
That is why the villages in Manggarai have compang (altar) offerings for ancestors.
Compang is one of the life philosophies of Manggarai people, in addition to mbaru (house), natas (playing yard), uma (garden), and wae (water).
Back to Eko Jawa, this ritual is done by counting corn (the corn in the Rongga language is called Jawa, while Eko means counting). Only they who are elected, are able to interpret the corn kernels, so that they give certain meanings.
Ene Regina tells that at that time she was lying in her grandmother's house.
"At that time there was an uncle who came to the house, he came to report that his horse was missing. He asked for help from my grandmother. I immediately asked my grandmother to let me do Eko Jawa," she said.
Regina's request was granted. Her grandmother gave Eme Regina a chance. With the corn seeds, she began to count as her grandmother had done.
The result is right. A moment later, the villagers told that the horse had been found.
Long time ago, Ene Regina's name began to fame because of her ability. Almost all the villagers asked for her help.
Then because she was ready, her grandmother also gave all the gifts she had to Regina. Her grandmother advised to continue to maintain and care for the heritage of metaphysical science well.
"Don't use it wrong, help those who need it," Regina said, repeating her grandmother's message.
Trusted
In the same year after recovering and getting this supernatural heritage, Regina returned to her husband's village in Watunggong.
At that time, the community already knew Regina's ability from the story of residents who came to visit her while in the village of Rana Kolong.
"Many besides residents there are also midwives, pastors and several other distinguished people," she said.
For a week, almost her house was always visited. In fact, said Ene Regina, they who come are sometimes willing to queue.
Sometimes she has to serve three to four people a day. However, the process is not like in a hospital or health center.
"If one person already, 2 to 3 hours are new, not one time," she said.
Until now, that gift has been used by Regina to help they who need help.
Nevertheless, Ene Regina cannot use the gift to heal herself when she is sick.
"That's all I know, I can't tell everyone what the reason is," she said.
Ene Regina does not have special medicine, but it is only a way to seek healing from anyone who experiences life problems.
The story of special ability people like Ene Regina may not be fully trusted. But that doesn't mean, that's not true.
Truth sometimes goes beyond human logic. That which is illogical is not always not true.
Human knowledge may not be able to reveal it, because local people have their own knowledge systems that are different from positivism knowledge.
Author: Sandy Hayon
Editor: Irvan K