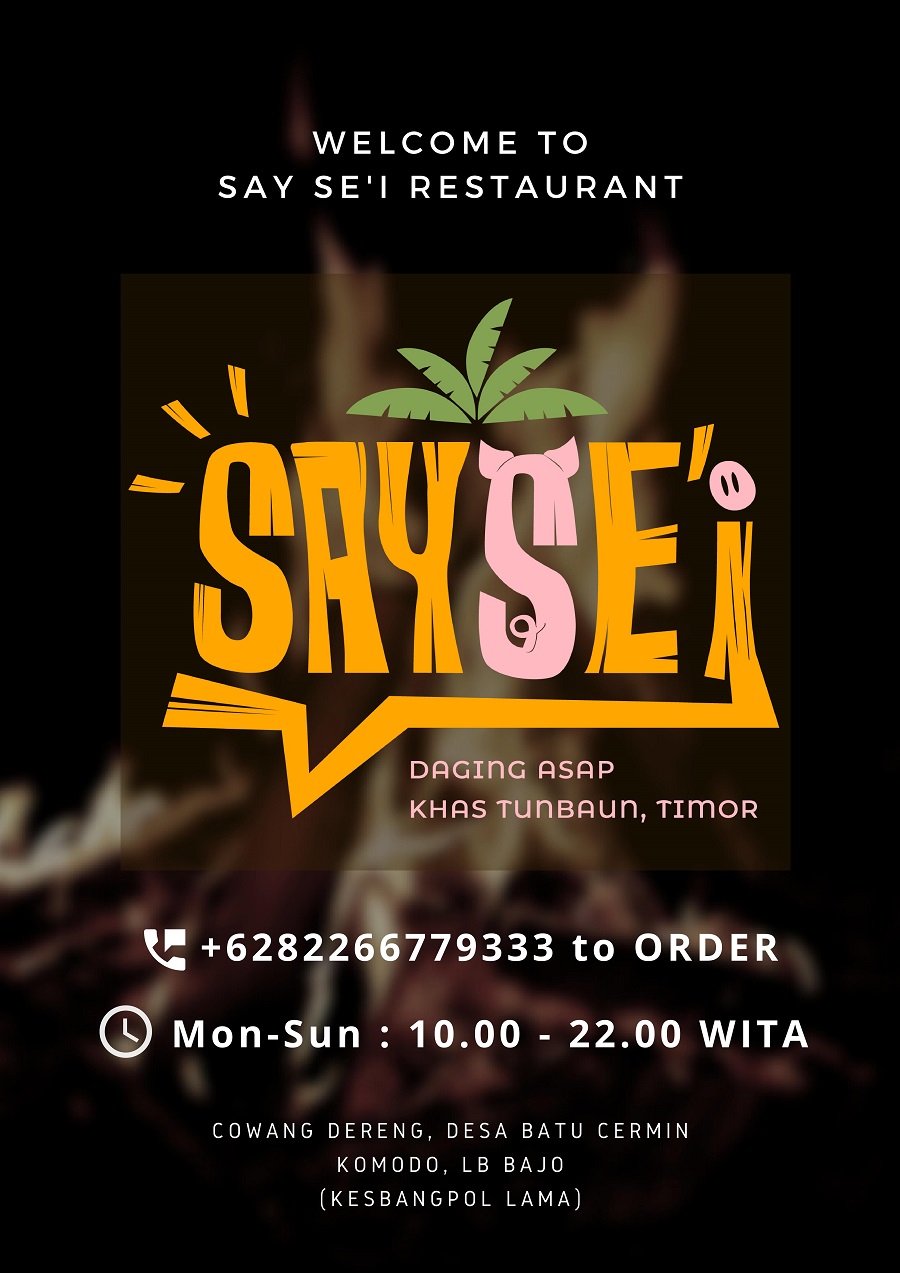 Labuan Bajo, Vox NTT-Kus, a Canadian artist on November 25, visited Nanga Boleng State Elementary School in Tanjung Boleng Village, Boleng Sub-district, West Manggarai (Mabar) Regency, East Nusa Tenggara Province which on 6 November was stricken by  the windy rain.
Kus who came on vacation heard the story of the disaster from his fellow painters from Labuan Bajo, who joined the SDN Nanga Boleng care community.
Concerned about the story, Kus finally joined the community. On Saturday (11/25/2017), he together with his community friends, went to SDN Nanga Boleng to entertain as well as motivate and submit the help of stationery for students there.
Besides , there is Rucita, one of teachers of the primary schools in Labuan Bajo who is also concerned with the situation.
Coordinator of SDN Nanga Boleng care community, Florianus Geong, in a press release received by VoxNtt.com, Sunday night (26/11/2017) said that  they came to SDN Nanga Boleng to meet with principals, teachers and students who have longed for concern.
"We came to meet to entertain the principals, teachers and students, we also came to bring stationary," said Florianus.
Besides bringing the office stationary, they also entertain and motivate children to keep their spirit in learning, even though the condition of their school buildings that until now has not received attention from the government of Mabar district
"Besides bringing the stationary, we also come to entertain, to sing with the students and to give motivation and passion, to stay diligent on studying  despite the school conditions," he added.
Florianus also hope, with the activities they have done, it  can move more people to care.
"We also hope, with these activities, others can also be called and inspired, and help the victims," pleaded Florianus.
After delivering the help, Kus and the community entourage do the games to encourage the students.
Meanwhile, Head of SDN Nanga Boleng, Agus, feels very grateful for the care of SDN Nanga Boleng Care Community who has done the aid movement to SDN Nanga Boleng in Labuan Bajo and to invite Canadian Artists who usually called Om Kus to School.
Agus admitted, the presence of the community brought a new spirit for teachers and students who had dropped because they feel no care of local government.
"We are very happy, this is the first aid we receive," he said.
Besides feeling happy, Agus also admitted disappointed because until now no government came to the location.
For the reader information, at the moment the building which is previously crumble have been repaired by mutual cooperation of parents and local communities.
The help they have submitted are 42 packs of notebook books, 10 drawing books, 14 packs of pens, containing of 12 pens each, 60 pieces  of 2B pencil, 48 ​​knitters, 1 pack eraser contains of 40 erasers and some reading books.
Besides giving help, there are some that are given in the form of a gift which contents of coloring pencil, drawing tools, 13 pieces of pencil box, and 120 pieces of ordinary pencils.
Writers : Boni Jehadin
Translated by Rini Kartini/ HOS